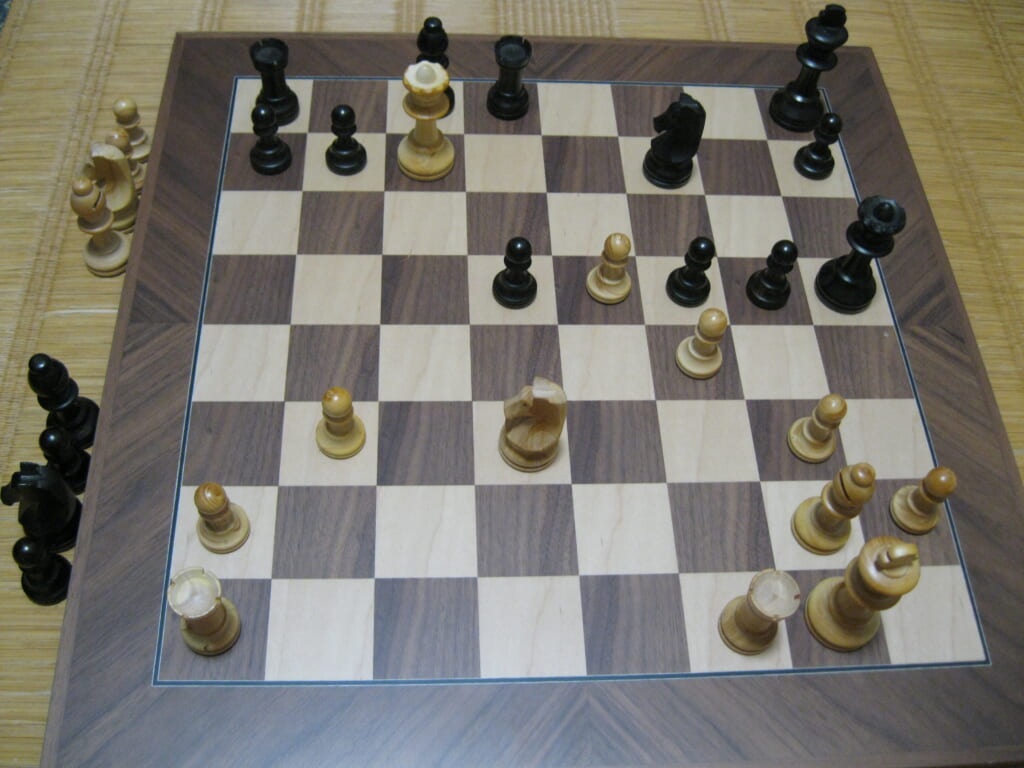 Hello, everyone! Ciao, a tutti!
Welcome to my game.
As you always are, I'm playing my own game, too.
What is the difference between Koryu & Chess?
A chess game, T. Petrosian vs V. Korchnoi at Leningrad 1946, is sparking off my deep thought about Koryu & Chess.
Why?
Because Irving Chernev shows the game honor by giving the title 'A Touch of Jujitsu' in his book "The Most Instructive Games of Chess Ever Played: 62 Masterpieces of Chess Strategy".
With a metaphor of Jujitsu ('With the skill of a jujitsu expert, Petrosian applies pressure to the critical points, and Korchnoi is forced to resign at once.'), he draws the instructive moves of Petrosian in the game.
I think maybe Josh Waitzkin can explain us about the Petrosian's hand as a Jujitsu Master, better than I, because the film "Searching for Bobby Fisher" is based on the story in his youth and next he made brilliant records in the Chinese martial art, Tai Chi Chuan, and now he is focusing on Brazilian Jiu Jitsu (according to his book "The Art of Learning" and his official website).
Thank you, best regards.
Grazie, buona partita.