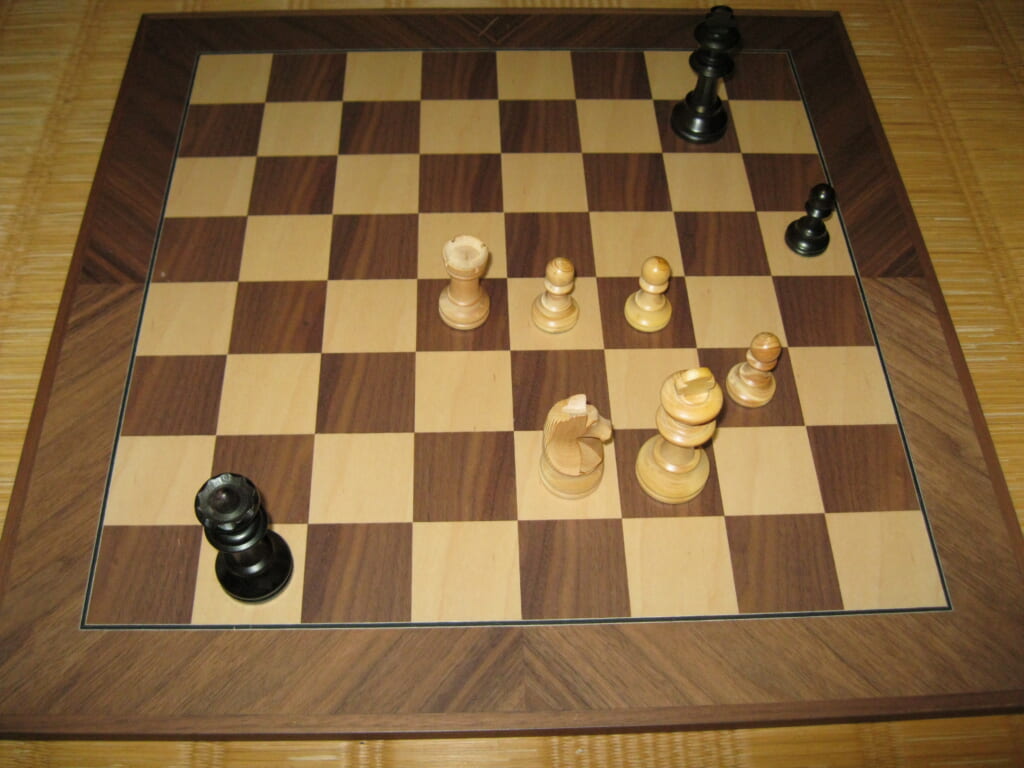 Hello, everyone! Ciao, a tutti!
Welcome to my game.
As you always are, I'm playing my own game, too.
What is the difference between Koryu & Chess?
I don't think Koryu is a show.
I don't think Koryu is an entertainment.
How about Chess?
In this month, I feel like reading some great works written by Dostoevsky or Tolstoy.
The title is "GAME 6" which is such a gorgeous, gorgeous entertaining show for about 8 hours long, felt like a never-ending story.
The authors are, you know, the reigning World Champion Magnus Carlsen and the Challenger Ian Nepomniachtchi on 3rd December 2021.
It goes without saying that they both are also a pair of HEROES.
DEVILS are quite close to both of them almost like their shadows, as Garry Kasparov shows us in his book "How Life Imitates Chess" like this: "The stronger the players, and the more balanced the game, the more the evaluation comes down to the tiniest details. While major differences in material and time are relatively obvious, distinctions in these more subtle criteria only show under great pressure, and it is the mark of a great player to be able to detect and exploit them. The saying goes that the "devil is in the details", and these secondary factors are the chess player's devils. Any police officer can follow a thief's footsteps in the snow, but Sherlock Holmes could deduce an amazing amount from clues invisible to others."
And of course, CLOCK plays the Death.
STOCKFISH seems to play second fiddle in the auditoriums, or I guess, the Three Witches whom Macbeth and Banquo meet.
At the same time but at the different places all over the world, other brilliant Characters which mean the greatest commentators are eager to focus every single move of both players which leads us there, to the historical end, at last.
GM Viswanathan Anand & GM Anna Muzychuk & GM Alejandro Ramirez, IM Danny Rensch & GM Fabiano Caruana & GM Robert Hess, GM David Howell & GM Simon Williams & IM Jovanka Houska & Kaja Snare, GM Peter Svidler & GM Vladimir Kramnik & GM Evgenij Miroshnichenko, GM Judit Polgar & GM Surya Ganguly, and more and more, they develop their original stories by starting 'IF', although every time coming back to the single scenario of what happen on the board depending on the harsh realities of Magnus and Ian.
That Fabi's dream cannot come true, plenty of tricks by Judit are there, Peter almost decides to retire from the commentator, poor Vishy cannot be gone, Simon, David, Jovanka and Kaja celebrate the world record with a bottle of something sparkling, such incidents here and there add spice to the drama.
"What a game!" "What a game!" is the word in chorus all around the world for the ending.
Meanwhile, we happen to hear Magnus' saying "in the Blitz game" and Ian's "It should be a draw.", who are still sitting with a board between them with little discussing together on the stage.
Sure, especially this Classical game has also Rapid, Blitz and Bullet portions in itself.
They say "GAME 6" is the first decisive game of Classical portion in the World Championships over 5 years.
They say "GAME 6" finishing on move136 is the longest game in history of the World Championships.
At last, instead of the Twelfth Night, the Eleventh Night honored Magnus with the Laurel of the World Champion again.
And besides, they meet again in the Rapid & Blitz World Championships very soon in this same December.
What can I say? What can I say?
This is Chess.
Now, what is the difference between Koryu & Chess?
With no doubt, Chess is an amazing and exciting entertainment which can be enjoyed not only all over the world but also now and then and in future.
This is a really big difference.
However, Miro says, "Not only chess is not a draw, but computers do not understand chess, because we (of course, Peter, Kramnik and Miro) claimed that white had very good chances to win a long long time ago. I was trying a lot of times, but not predicted the result." at the last few minutes of his commentary about GAME 6 in Levitov Chess World broadcasted on YouTube.
At this point, I think it is similar to Koryu, I mean, not only Koryu is not a draw, but computers do not understand Koryu, although I cannot figure out why here.
But let me warn you : this does not depend on that nice hair style 'Mage(髷)' of Ian, which he cut off after the Eighth Night.
Thank you, best regards.
Happy New Year!
Grazie, buona partita.
Buona fine e buon principio!